Injured by a Dog or other Animal in Upland?
We Can Help.
Dog and Animal Bites in Upland, CA
There are some alarming statistics about animal and dog bites and attacks. Approximately 1,000 individuals require emergency care treatment for dog bite injuries EVERY DAY. These accidents result in insurance industries paying over one billion dollars in dog bite claims each year. If you or a loved one has been the victim of a dog bite or animal attack, it is not uncommon to be left with large and mounting medical bills and treatment expenses. A skilled injury attorney that understands dog and animal bite incidents, however, understands your pain and suffering and will fight to make sure that you receive the compensation you deserve. Our law firm has helped many other individuals receive successful outcomes in lawsuits involving dog injury accidents. The various types of compensation that our attorneys can help an individual recover include compensation for lost wages, medical bills, and pain and suffering. In addition to having strong legal assistance, individuals who have been attacked by animals or dogs also benefit by understanding some of the important laws about animal and dog bites and their rights as victims.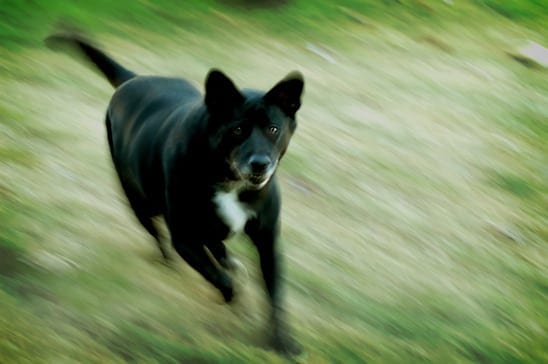 Applicable California Law Regarding Animal and Dog Bites – It Applies to Victims in Upland
The applicable section of California law that applies to animal and dog bites is section 3342. The law states that an animal's owner is liable for damages in situations if the person's injury is caused by a dog bite and the accident victim was either in a public or private place at the time that the accident occurred. As a result, animal or dog owners have a responsibility to make sure that a person who visits them (friends, family and others) are not attacked or bitten by the animals they own. Because these laws tend to be potentially risky to animal or dog owners, it is critical that these pet owners not only understand these important laws but make sure to follow them. Not doing so can result in a serious injury to a victim of that animal's actions.
 How to Proceed If You Are Attacked by an Animal or Dog in Upland CA
There are some important steps that individuals should take after an animal or dog bites. Some of the more critical steps include the following: 
Determine who the Owner of the Animal or Dog is. Obtain the name and addresses of the animal or dog owner, in addition, the contact information to any other witnesses who might have seen the accident occurred. Almost immediately after the accident these people may become hard to track down, especially if the incident didn't occur on the animal owner's property.
Obtain Adequate Medical Care. It is critical to receive adequate medical care after suffering an animal or dog bite due to the risk of many serious medical conditions that can result. From a case perspective, medical staff will create a document trail of the incident which may prove useful in perusing damages in your case, especially if there was serious physical damage to your person.
Create a Report of the Incident. After receiving medical treatment and making sure that you are okay, it is a wise idea to file a report about the accident with law enforcement. If local animal control is called then they also may generate a report which can be used later in your case. You will want to get a copy of that report at the incident if available, if not obtain the contact information for the agent/officer and where and when the report will be available.
Injured by a Dog? Consult with Personal Injury Attorney that Helps Victims in Upland

Dog bites can have a serious impact on a person's life and will require medical attention in even the least serious of situations. Medical bills can quickly stack up when it comes to treating and healing a dog inflicted injury. If you or someone you know has been injured by a dog or animal in the Upland area, you should consult with the attorneys at the Justin King Law. We can provide you with our knowledge and put our experience to work with you. Let us take the hassle out of your recovery. Contact us at (909) 297-5001 for a free case consultation or visit us online. All consultations are no obligation and confidential.
Justin King - Dog & Animal Bite Injury Attorney Serving Victims in Upland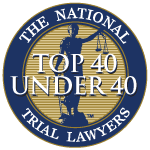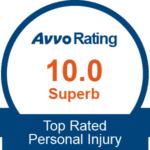 At The Law Offices of Justin King, we understand the serious consequences that an animal bite can have on your life, family, and future. Our experienced injury attorneys work hard to ensure that your legal rights are protected and that you receive the compensation you are entitled to for your injuries. We are experienced in negotiating settlements with opposing counsel, and insurance companies, and will strive to obtain the best possible result for you, regardless of the severity of your injuries.
Contact Justin H. King: No Obligation - Always Confidential
If you or a loved one has been bitten by an animal or dog, it is advised that you obtain the assistance of a skilled attorney who understands the technical details of dog and animal bites. Our law firm focuses on helping individuals in Upland who have experienced these attacks receive the compensation that they deserve. Contact The Law Offices of Justin H. King today to greatly increase the chances of your case resolving in the best possible manner.
Most caring and amazing lawyer - Justin was more than helpful and amazing since the day my husband and I hired him. One thing that stuck out the most to me was his genuine personality. He made me feel more important than just another client. I remember in the beginning of the case we spoke very often over the phone. He called to give me some new information concerning the case and to ask me a few questions. At the end of our conversation we hung up and a few moments later he called back just because he wanted to ask how I was doing with the injury I was suffering from, and to see how I was progressing. He always took his time to see how I was doing, and fought very hard to see me get what I deserved. My case lasted two years, and I'm sure there wasn't a week that went by where I didn't hear from him. He always kept me up to date and informed about what was happening in the case. He went far and above anything I could have ever expected and helped me get the results I could not even of imagined. I don't hope to ever need a personal injury attorney ever again but if I do I would hire Justin over and over again, and recommend him to everyone I know. I loved working with him. Visits to his office and phone calls from him were always very welcoming…..read more on our 'testimonials' page.
Kendall, originally posted on Avvo.