Wrongful Death Attorney Justin H. King, Serving Residents of Chino & Chino Hills.



Wrongful Death Claims in Chino & Chino Hills, Subject to California Laws.

Death is something that our society either tries to fight, or at some point can come to terms with as the unavoidable. The problem though with wrongful death is that it is not expected and more importantly, often could have been avoided. In circumstances where a person has died, and it was due to the negligence of someone else, California allows wrongful death claims to be filed when there is "cause of action for the death of a person caused by the wrongful act or neglect of another".
If you or someone you loved has lost someone due to the negligence of another person or entity, you may have a wrongful death claim and you may be able to recover damages. A personal injury attorney serving Chino and Chino Hills, who represents the families who have lost, can fight and protect your rights.
With regard to wrongful death claims there are often a variety of people (victims) who may be able to bring the lawsuit to the court. California law does however require that every person who may have a claim to be named in the wrongful death suit either as the plaintiff or as a defendant who is involuntary. Cited in California Civil Code (CCV), people who may have a wrongful death claim would include: surviving spouse or partner, any and all children of the deceased, a person who is entitled to property of the decedent assuming the deceased had no Will, any persons who were dependent on the deceased (children, parents, stepchildren..) and or a minor child who resided with the deceased for 6 months and was at least half dependent on the deceased.
With regard to wrongful death claims, the death must be proved to be as a result of a wrongful act, or negligence of another person or entity. In some situations a victim may not qualify for the wrongful death claim based on California Statues.
Death of unborn children or even a fetus is an example where a wrongful death claim in California may not be filed. "A fetus is not a person within the meaning of our wrongful death statute until there has been a live birth", according the the Supreme Court of California. Another example where claim may not be filed is a homicide that was justifiable.
Deaths that are related to suicide however may still qualify to have a wrongful death claim brought and filed. This would be in situations where a responsible party owed some level or duty of care to the victim and a lack of that care led to the victims suicide death. These situations may lead the victim's family to file a wrongful death claim.
The State of California operates with the pure comparative fault rule, which basically means that a percentage of fault can be deducted from possible recovery of damages even if the victim contributed a large percentage of that fault. Even in the situations where a victim contributed to causing their own death a wrongful death claim can still be filed and damages can still be recovered.
In these situations it is even more important to consult with an experienced wrongful death injury attorney to understand your rights and also any other factors that may contribute to your ability to bring a wrongful death claim. Attorneys can understand and determine the true fault, either shared or exclusively on another party by looking at all relevant factors about the death and what led to it. These insights and understandings give a better chance at a more favorable recovery.
There is no time to delay when filing a wrongful death claim.

With all personal injury claims in California, there are specific and binding statutes with set time frames of when these claims can be filed and heard. Here are a few statutes that apply to wrongful death claims:
Most California wrongful death claims have to be be filed within two years of death.
Medical malpractice & health care provider negligence, the California State laws provide three years from date of injury or one year from the discovery of the injury, whichever of those instances occurs first.
Any and all claims that are to be brought against the California state government typically must be filed in the proper location no later than six months of the injury.
Because there are so many specific laws that apply to wrongful death in California, it is always a good idea to consult with an attorney who is familiar with wrongful death lawsuits. Each case is different, but the laws and the rules that govern these types of claims apply to everyone.
Do not delay in initiating your wrongful death claim. Evidence needs to be quickly identified and preserved. Witnesses need to be found and interviewed and their statements as need to be as complete as possible. Even if you are not able to complete these crucial actions to no fault of your own, if your time window passes you may be ineligible for filing a wrongful death claim.
California Wrongful Death Claims Attorney Justin H. King Fights for Victims in Chino and Chino Hills

With any personal injury claim in Chino/Chino Hills, and California in general, it can be a battle from the start. Wrongful death claims are no different and even commonly are more difficult to fight. An experienced attorney who is familiar with wrongful death claims as well as the local geographic climate of San Bernardino and Los Angles County courts can help you fight your claim on step at a time. At the Law offices of Justin H. King, your wrongful death case will receive the necessary care and attention required to give you the best chance of recovery and closure after a difficult loss. Contact our office today for a free case consultation, it is always free, confidential and contains no obligation.
Attorney Justin H. King - Wrongful Death Injury Attorney Serving Chino and Chino Hills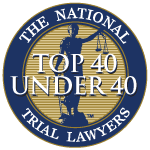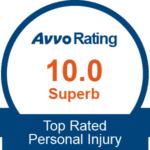 Wrongful Death Claims Attorney Justin H. King understands the emotional loss, as well as the less thought of financial loss to ensue. Justin H. King works hard to ensure that the legal rights of victims of wrongful death in Chino and Chino Hills are protected as well as compensation for the loss are fought for and realized. Justin is experienced not only in negotiating settlements with opposing counsel but also insurance companies, and always strives to obtain the best possible results for his clients.
Contact Justin H. King: No Obligation - Always Confidential
If you think that you or someone you know in Chino or Chino Hills has a claim for wrongful death our office can help. Our confidential case analysis is always free and puts you under no obligation to our office, we simply provide insight to your case and the eye of experience with regards to wrongful death claims. You can use the case evaluation form here to contact our office. Wrongful death claims cases are time sensitive so understanding your rights sooner can make all the difference.
Aside from these very serious types of claims, the Law Office of Justin H. King also helps victims in Chino and Chino Hills who have suffered serious and traumatic accidents and injuries. He successfully helps victims of Auto and Car accident injuries, bicycle accident claims, trucking accidents, and serious dog bites.
Most caring and amazing lawyer - Justin was more than helpful and amazing since the day my husband and I hired him. One thing that stuck out the most to me was his genuine personality. He made me feel more important than just another client. I remember in the beginning of the case we spoke very often over the phone. He called to give me some new information concerning the case and to ask me a few questions. At the end of our conversation we hung up and a few moments later he called back just because he wanted to ask how I was doing with the injury I was suffering from, and to see how I was progressing. He always took his time to see how I was doing, and fought very hard to see me get what I deserved. My case lasted two years, and I'm sure there wasn't a week that went by where I didn't hear from him. He always kept me up to date and informed about what was happening in the case. He went far and above anything I could have ever expected and helped me get the results I could not even of imagined. I don't hope to ever need a personal injury attorney ever again but if I do I would hire Justin over and over again, and recommend him to everyone I know. I loved working with him. Visits to his office and phone calls from him were always very welcoming…..read more on our 'testimonials' page.
Kendall, originally posted on Avvo.