Justin H. King, Personal Injury Attorney Fighting for Victims of Serious Injuries and Traumatic Accidents in Upland
Upland, with a relatively small population under 100,000 is still well connected to not only the rest of the Inland Empire and San Bernardino County, but also lays on major roadways making it a close neighbor to Los Angeles and all of its communities. Upland is also a host of the Historic Route 66 and bordered by the long spanning 10 freeway. Despite the population of Upland being smaller than nearby cities like Ontario or even San Bernardino, the major roadways and historic attractions bring visitors and with visitors, more potential for accidents.
Upland is bordered on the South by the busy and heavily traveled 10 freeway. Many people use this route from east to west to commute to jobs in the greater Los Angeles metro area. With the growing population the newly minted 210 freeway extension also brings an influx of commuters through on a daily basis. With the increase of commuters, so is the chance for major roadway accidents like auto and car accidents, trucking and big rig, and sometimes the most catastrophic motorcycle accidents. Just because Upland is small in size doesn't mean the chance for serious and traumatic accidents is diminished.
Justin King is recognized as one of the preeminent personal injury litigation attorneys in the Inland Empire.  Justin has built his reputation, one case at a time, by vigorously and compassionately representing injury victims against insurance companies and Justin has achieved numerous six and seven figure results for his clients.
Justin has an AV Preeminent Peer Review rating from Martindale-Hubbell which is the highest rating a lawyer can receive for legal ability and ethical standards and is reserved for just 8 percent of lawyers nationwide.  In 2015, Justin was named by the National Trial Lawyers to its list of Top 40 Under 40 Civil Plaintiff Lawyers and in 2016 the National Trial Lawyers named Justin to their list of Top 100 Civil Plaintiff Trial Lawyers.  In 2017, Justin was named a Southern California Rising Star by Super Lawyers Magazine and as a Top Attorney in Southern California (Rising Star) by Los Angeles Magazine. Learn more about Attorney Justin H. King here.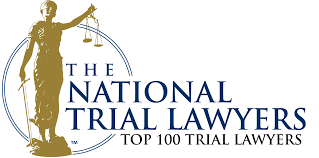 Wow, what more can I say about Justin King other than I am so thankful that I met him!
Justin King is not just a lawyer, he is someone that you can trust. When I first found out that I needed a lawyer for my case, I was a bit weary and quite frankly didn't know where to start. That all changed when I sat down and began talking to Justin. He didn't just glaze over my case, throw a heap of knowledge at me and tell me sign the dotted line. Justin went through every step and explained to me everything that he was doing and exactly what was going on. I can vividly remember Justin calling me after my strenuous appointments to see how they went, and helping me in every way possible to not only get through my case, but to help me get better. Justin went above and beyond and not only treated me with respect as a client, but as a human and a friend. I can honestly say without a shadow of a doubt that if you give this man your trust and your time he will not only help you with your case, but give you the ease of mind and heart that you are being taken care of. Thank you Justin for everything you have done, I can't thank you enough.
-Severin C., Originally posted on Yelp
Integrity and Excellence - I was a passenger in an extremely horrible car accident involving multiple cars and a semi-truck. I sustained the worst injuries out of all the parties involved. I hired Mr. King to represent me for the duration of my case, which was 3 years. During this time, I felt I had made the correct choice in choosing Mr. King to represent me. I would receive constant updates regarding my case. Mr. King would make personal visits to my house and he helped to assist my family in anything that they needed. I felt he went above and beyond his station. I would consider him part of my family now. My entire case was extremely arduous, but I was extremely happy with the final outcome and with everything that Mr. King did for me. I would definitely recommend Mr. King to my family and friends. His integrity, morals and ethics are something to envy.
James, originally posted on Avvo
Fighting for Injury Victims in Upland – Justin H. King, Personal Injury Attorney

Personal Injury Attorney Justin H. King only focuses on personal injury, nothing else! He also has a special passion for victims of accidents resulting in catastrophic injuries. Justin understands that serious accidents can occur anywhere without notice and his goal is always the best possible outcome for the victims and their families. He represents victims of injury in Upland . Learn more about Attorney Justin H. King.
Personal Injury Attorney Justin H. King - Representing Victims in Upland covering Specifically Catastrophic & Serious Accidents.
Have you suffered a serious or traumatic injury or accident in Upland? Attorney King can help.
If a recent serious accident has resulted in traumatic injury and you need experience and results on your side during your fight for recovery, Justin H. King and his team is here to help. Confidential, no obligation and extensive consultations are always available to victims of serious injuries at no cost. You can contact our office with a short phone call or a brief message on our contact page. Beginning your fight for recovery after a serious accident has occurred is very time sensitive and fully understanding your rights as a victim can make the difference in any possible outcome.